Farmland Values Stabilizing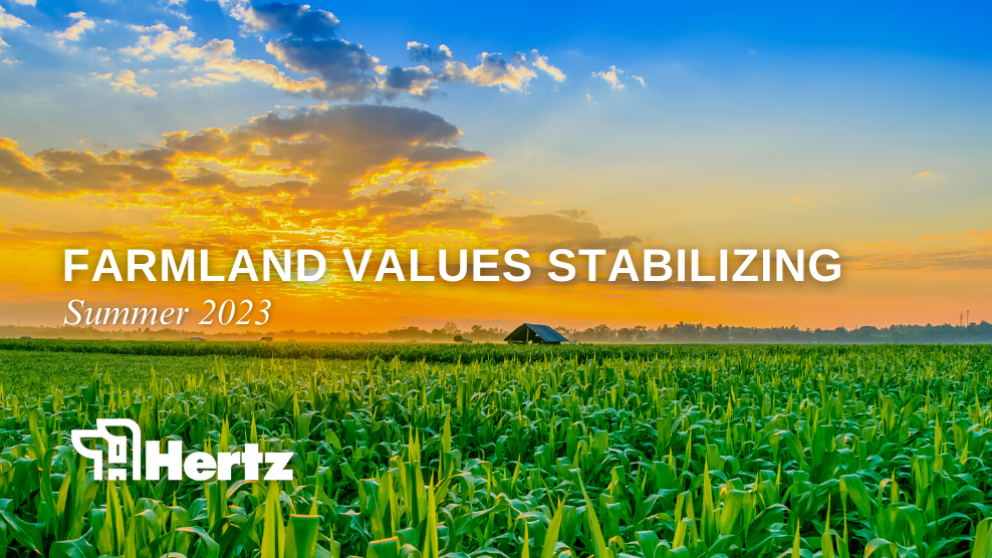 Summer 2023
Year-over-year farmland values are still strong. In fact, in the Chicago Federal Reserve district, land values posted another double-digit year-over-year gain (10 percent) for the eighth quarter in a row, as of April 1. But the rate of increase is slowing down and a few areas reported no increase, or even a slight decrease, in the average value of good farmland in the first quarter of 2023.
Percent Change in Dollar Value of "Good" Farmland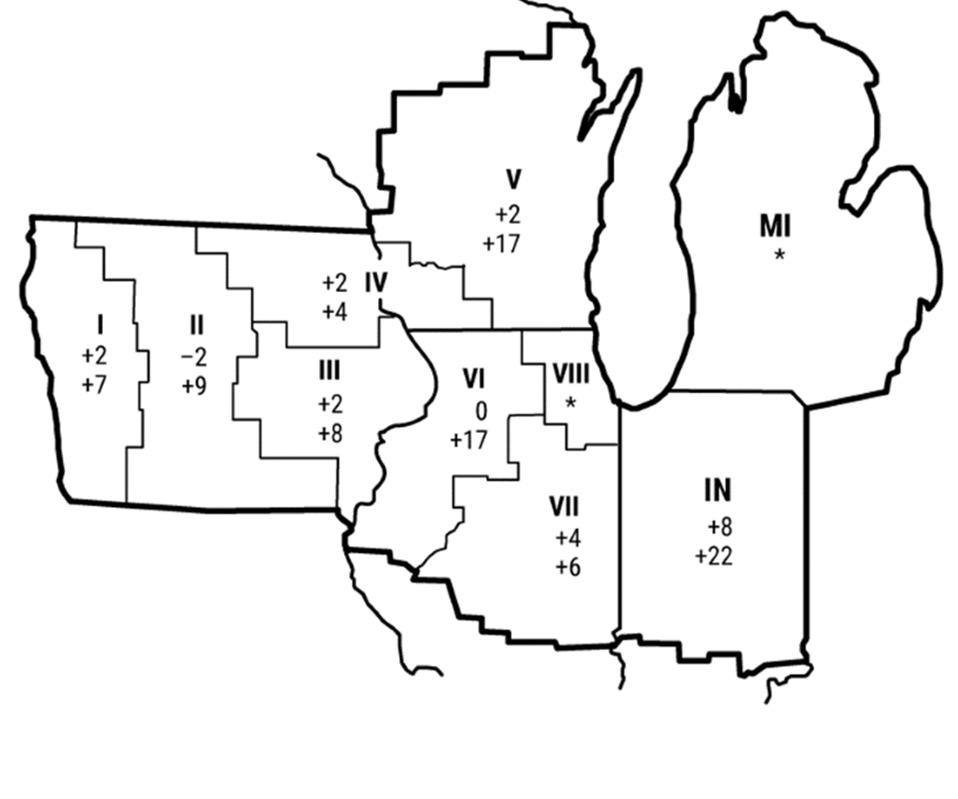 Top: 1/1/2023 - 4/1/2023
Bottom: 4/1/2022 - 4/1/2023
*Insufficient Response
Chart Source: Federal Reserve Bank of Chicago
Cash rents in the Chicago Federal Reserve District rose 8% from 2022 to 2023. For 2023, average annual cash rents for farmland were up 10 percent in Illinois, 2 percent in Indiana, 10 percent in Iowa, and 4 percent in Wisconsin. This followed a district-wide 8 percent average increase from 2021-2022. This was the third consecutive annual increase in cash rents following seven years of annual decreases. However, rental rates are a lagging indicator, reflecting the previous year's crop profitability.
Agricultural credit conditions are still in good shape, report the surveyed bankers, despite the jump in interest rates. As of April 1, 2023, the average nominal interest rates on operating loans (7.97 percent), feeder cattle loans (7.93 percent), and agricultural real estate loans (7.14 percent) were higher than at any time since the third quarter of 2007. Non-real-estate loan demand was down for the 11th straight quarter, reflecting the profitability in farm operations in 2022. Repayment rates for non-real-estate farm loans were higher in the first quarter of 2023 compared with a year ago. And renewals and extensions of loans were lower.
---