Farm Interest Rates at Levels Not Seen in 15+ Years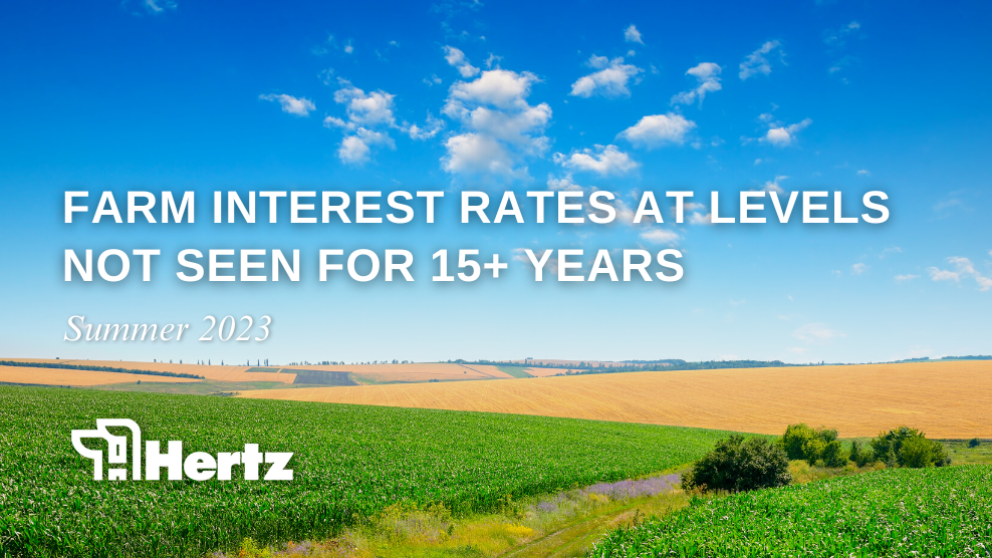 Summer 2023
This interest rate chart from the Kansas City Federal Reserve bank shows the average rate charged on all types of farm loans increased for the fifth consecutive quarter and reached the highest level since 2007. Rates on both non-real estate and real estate loans have risen quickly and were nearly 4.5 and 3.5 percentage points higher than the end of 2021, respectively.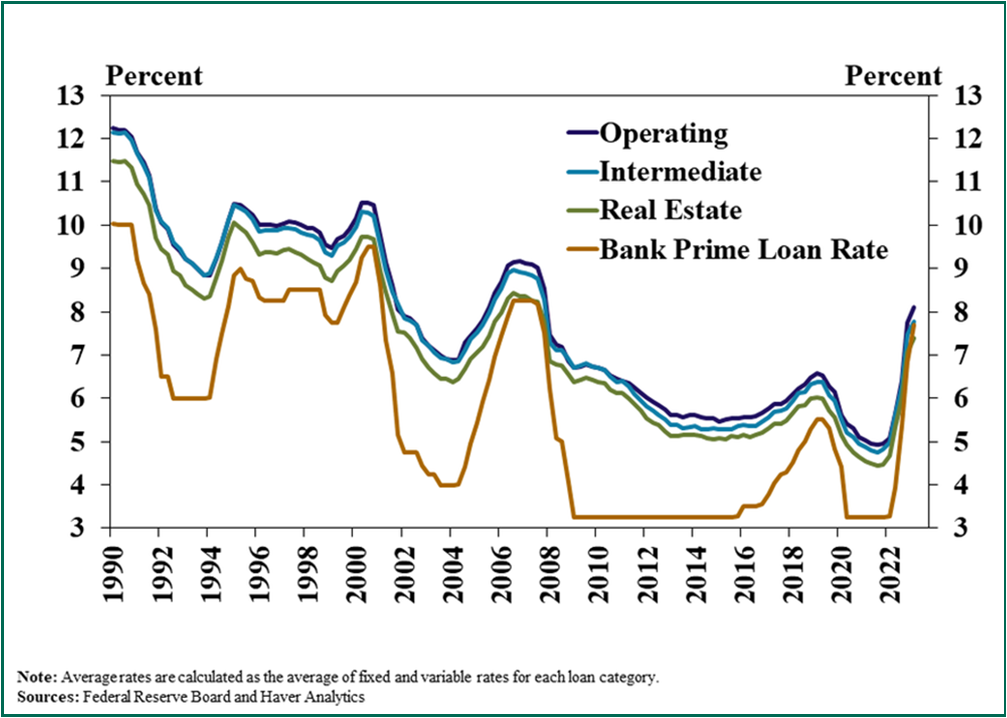 Farm loan interest rates rose alongside further increases in benchmark rates. The average rate charged on agricultural loans was about 30 basis points higher than the previous quarter and nearly 300 basis points higher than a year ago. Farm loan interest rates climbed alongside increases in the federal funds rate and other key benchmarks and pushed credit expenses up considerably.
Kansas City Federal Reserve economists Nate Kauffman and Ty Kreitman point out that the growth rate in land values has softened, although the agricultural credit condition remains strong. Farm income has moderated alongside a pullback in commodity prices. In the quarterly bank survey, some lenders expected a degree of deterioration in the months ahead. However, multiple years of strong incomes continued to keep credit stress low.
---