Iowa Farmland Values Hit Record Levels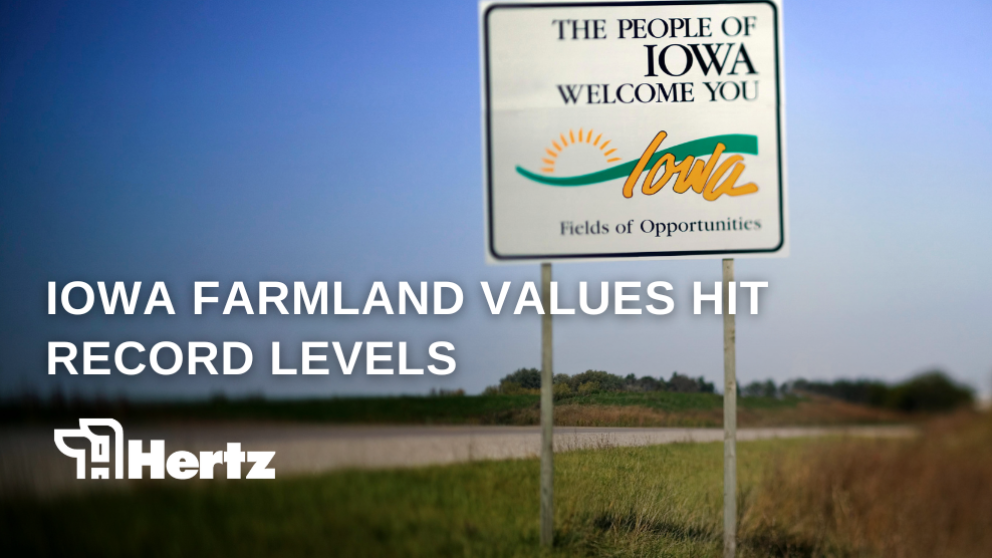 Iowa farmland values rose 17% in 2022, with an average value of $11,411 per acre, according to the December Land Values Survey conducted by Iowa State University. Not only was this a nominal record level, but adjusted for inflation, it even surpassed the previous record land price average set in 2013.
The highest land values were reported in the northwest at $17,121 per acre for high quality ground, followed by $15,097 per acre for top ground in the eastcentral crop reporting district. The only crop reporting district where high quality ground averaged under $10,000 per acre was the south-central region.
Looking across the state, average land values rose from 9.8% in the southeast to 22.3% in the northwest. All 99 counties reported their highest ever nominal land values; and, for 66 counties, the inflation-adjusted values are also record highs, exceeding the previous peaks from 2012 and 2013.
According to the statewide survey, estate sales made up 57% of the sellers in 2022, with retired farmers comprising 21% of the sellers. Other sellers included active farmers and investors. On the buying side, existing local farmers were 66% of the farmland buyers, and investors made up 27% of the buyers -- half of which were local investors.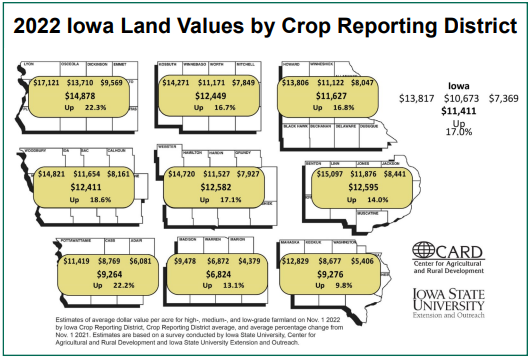 ---