Dry weather tempers outlook in Western Corn Belt. Farmland values still strong.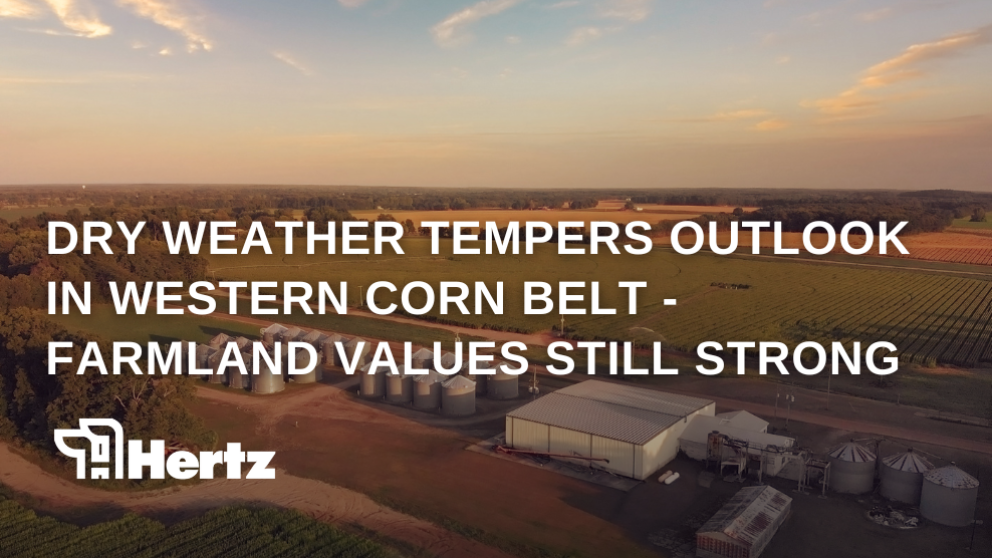 Land values remain high in the Kansas City Federal Reserve district, although, drought conditions are moderating the pace of growth, according to the third quarter bank survey released in November.
Bankers in Nebraska, Kansas, western Missouri, Colorado, Oklahoma, Wyoming, and northern New Mexico report year-over-year increases of around 20% in land values. In the third quarter of 2022, non-irrigated land was strongest, up 22.5% compared to third quarter 2021. Irrigated land values were up 17.9%, and ranchland was up 19% compared to 2021.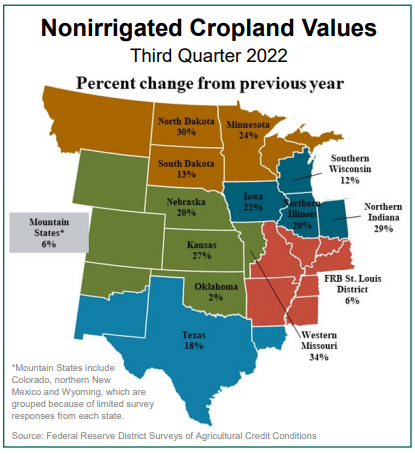 Cash rents were reported up about 12%
Additional growth in farmland values and cash rents was anticipated in the coming months, but the expected pace of increase continued to moderate. About 30% of banks expected farmland values to increase in the fourth quarter compared with a year earlier, down from about half of respondents expecting future increases throughout the prior year.
One northeast Nebraska banker commented: "Drought has been a problem in our area, but prices will make up for any short yields and most of our farm customers are still projected to have a good year financially despite drought and inflationary costs."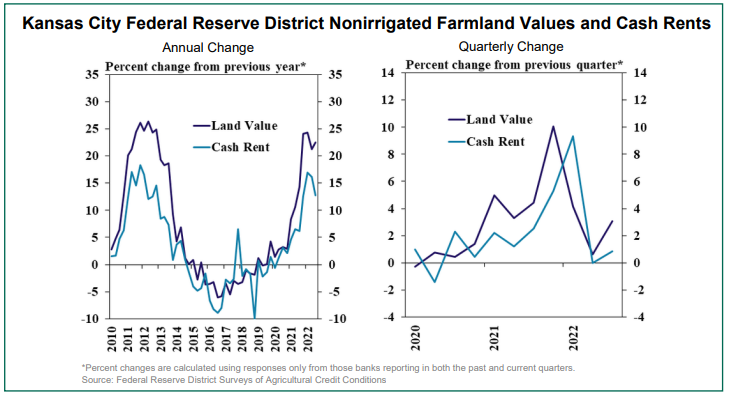 ---