Iowa Farmland Steady to Slightly Higher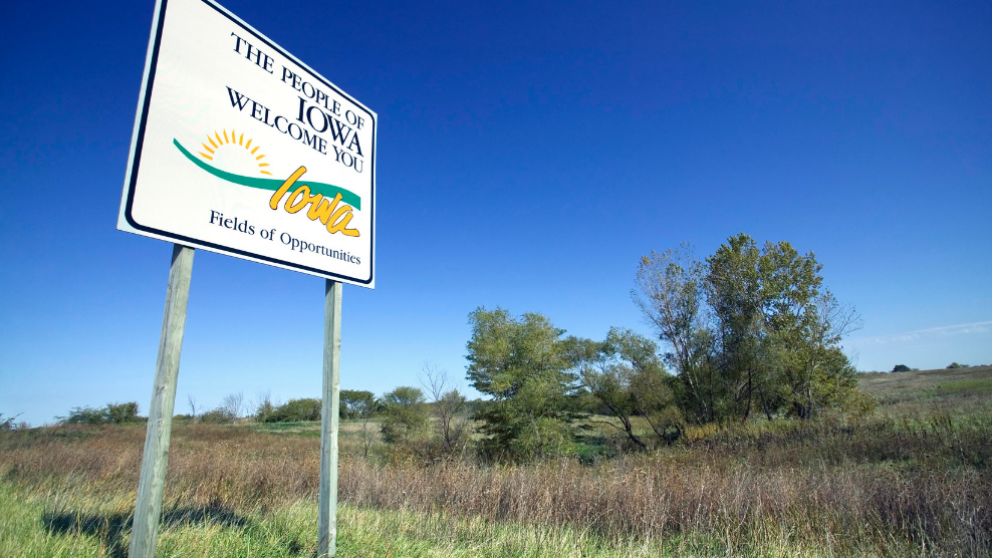 Farmland values across the state of Iowa inched 1.7% higher on average, according to the annual Iowa State University survey released in mid- December 2020, which compared November 1, 2020 values against a year earlier.
By county, the two highest priced Iowa counties were Scott County in east-central Iowa with an average farmland price of $10,659, down slightly from the county's 2019 average of $10,837 per acre, and northwest Iowa's O'Brien County which reported an average of $10,656 per acre, up from $10,411 in 2019.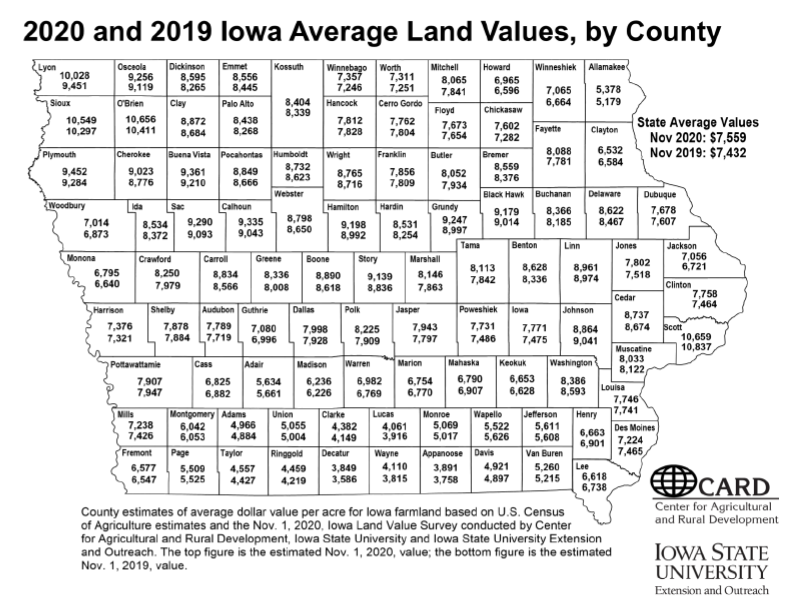 Across the state, the lowest quality saw the biggest percentage increase, rising 6.7% on average compared to 2019. The sharper increase came from the attractiveness of hunting and fishing ground as a safe recreational alternative during a pandemic, and the fact that a small nominal increase on a lower value translates into a higher percent increase, explained Wendong Zhang, ISU agricultural economist who conducted the survey.
The survey which polled lenders, farm managers, ag real estate agents and other ag land experts showed the majority of the farmland sales (51%) were estate sales, while retired farmers comprised 23% of the land sellers, followed by active farmers (16%) and investors (9%). Of the buyers, 72% were existing farmers and 20% were investors. New farmers and others made up the rest of the farmland purchasers.
---