Grain Markets: Uncertainty & Opportunities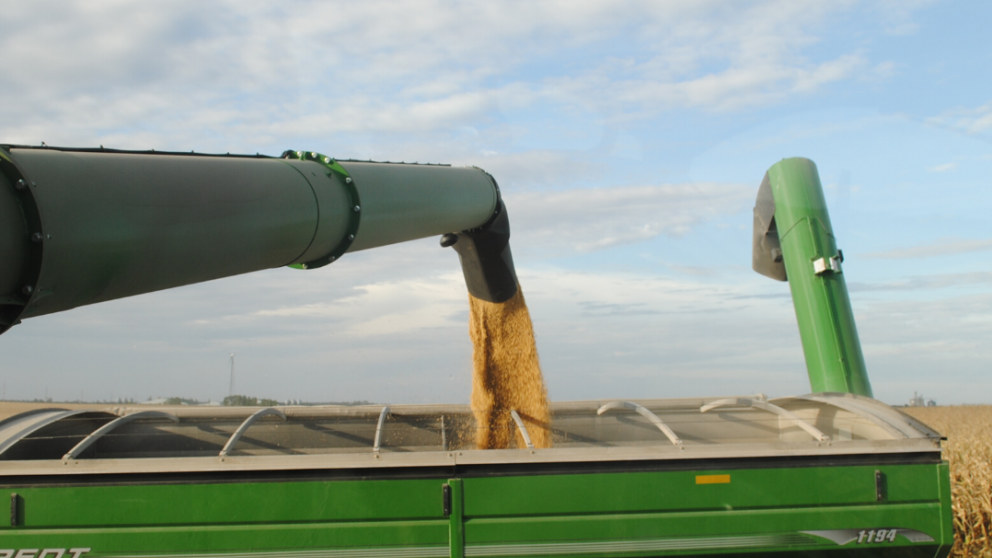 As the 2019 planting season began, it appeared the upside potential for grain prices would be limited unless weather problems developed in the U.S. or around the world. The weather conditions were less than ideal across a large portion of the Corn Belt which impacted planting progress in 2019. Frequent rainfall in April and May prevented farmers from doing fieldwork which delayed planting across the Midwest. The areas most impacted in the eastern Corn Belt included Illinois, Indiana, and Ohio.
The extensive planting delays caused corn and soybean markets to rally from mid-May until mid-June. The December 2019 corn futures peaked at $4.73 per bushel on June 17th after a rally of $1.10 per bushel in four weeks. This was the highest corn prices have traded since 2014. Soybean prices in the November 2019 futures contract also rallied $1.20 per bushel from mid May through mid-June peaking at $9.48 per bushel. This unexpected rally caused by weather concerns provided an excellent opportunity to sell grain when the uncertainty was the greatest. Weather markets are typically short lived and that appears to be the case again in 2019.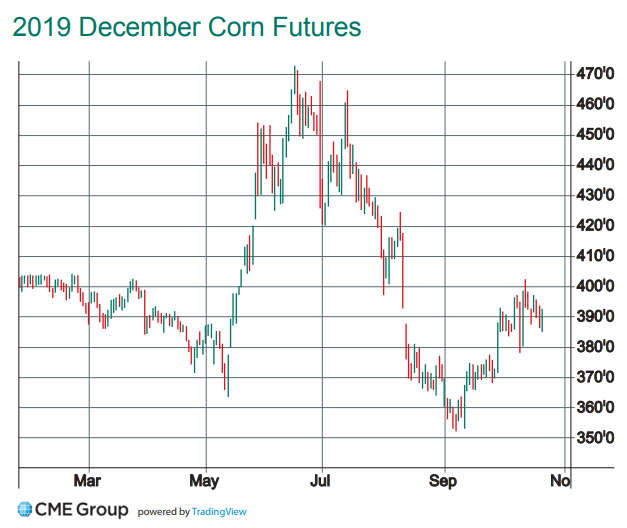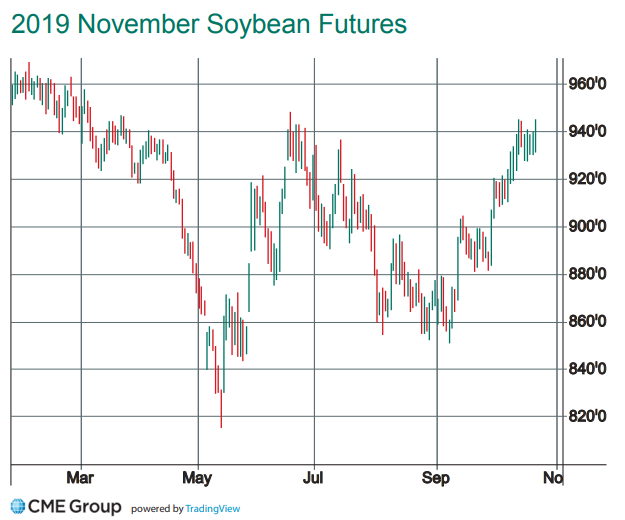 Weather conditions improved in early June which allowed producers to wrap up planting the corn and soybean acres they intended to plant although it was much later than optimal. Some producers were not able to plant all of the acres resulting in an estimated 11 million acres of corn and 4.35 million acres of soybeans that were not able to be planted in 2019.
In early October, USDA released an updated Crop Production Report which reduced the projected 2019-20 ending stocks for corn by 261 million bushels from September to 1.929 billion bushels. USDA also slashed projected soybean ending stocks to 460 million bushels, a reduction of 180 million bushels from September. With the tighter projected ending carryout for both corn and soybeans, USDA increased the expected average price for corn to $3.80 per bushel, a $0.20 per bushel increase. The soybean price was increased by $0.50 per bushel to an average of $9.00 per bushel. Many traders are still anticipating further reductions in the 2019 corn and soybean yields in future USDA reports which could lead to higher prices in the months ahead.
Our grain markets continue to experience tremendous volatility with concern about trade tensions with China as both countries remain in a trade dispute. Soybean prices are bound to move higher if a positive resolution can be negotiated with China in the near term. While a trade agreement has been negotiated between the United States, Mexico, and Canada, our legislature must still approve this agreement before it can be finalized. Canada and Mexico are leading agricultural trade partners and this legislation is critically important to all three countries.
We remain optimistic that these trade issues will be resolved which will be positive for agriculture and commodity prices. In the meantime, the USDA announced in May there would be another Market Facilitation Program (MFP) to assist farmers in response to the continued retaliation and trade disruption. For the 2019 trade mitigation programs, the USDA developed a single rate per acre in each county for the MFP eligible crops. These payments will range from $40 to $79 per acre for eligible crops for the counties in Iowa, $50 to $87 for counties in Illinois, and from $15 to $74 in Nebraska.
By: Dick Pringnitz, Farm Manager, Nevada IA
---