Hertz Farm Management Celebrates 75 Years of Building Family Legacies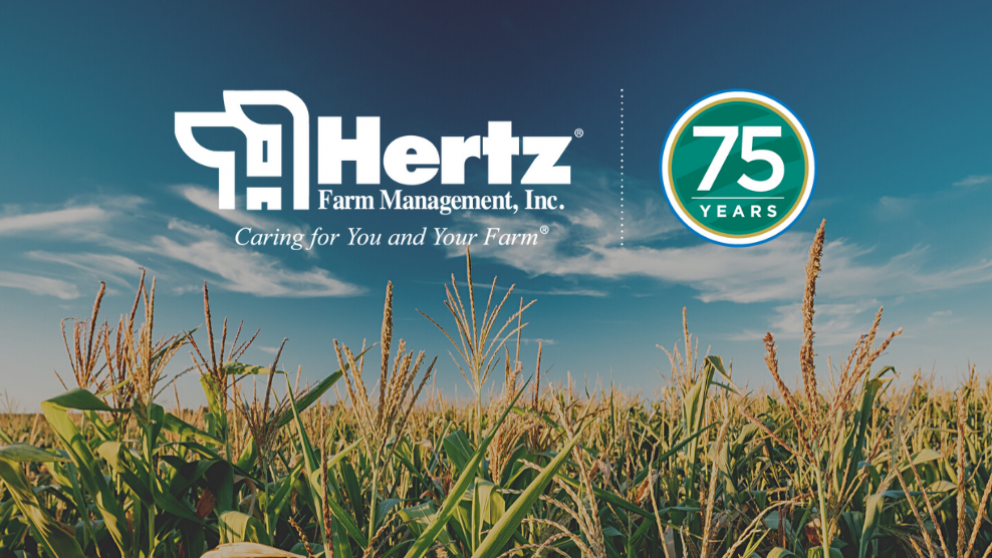 Hertz Farm Management, a company specializing in Professional Farm Management, Farmland Real Estate Services and Trusted Farmland Appraisals, is celebrating 75 years of service.
On March 1, 1946, Carl Hertz opened Hertz Farm Management in Nevada, IA. His goal, to provide the highest level of service, advice, communication and commitment with integrity and care. Today, 75 years later, that is still the promise and what drives Hertz Farm Management.
"The most important value is taking care of people, listening and really being client focused." - Randy Hertz, CEO and 2nd generation owner
Over the years, our Farmland Professionals have worked with countless families, helping them enjoy their farmland and do what's right for their farm and their family. Whether it was how to keep the farm in the family, understand the value of what they have inherited or to sell their farm to settle the family estate, Hertz was there to help build their family legacy.
While this has been a time for Hertz to reflect on the past and consider the foundation that the company was built on, it's also allowed the business to look ahead and consider the future.
"One of the things that's exciting about celebrating 75 years is envisioning the next 75 years and being focused on the foundation that Carl built, of standing out to do what's right and take care of people." - Chad Hertz, 3rd generation owner
Founded in 1946, Hertz Farm Management is the premier farmland asset management company in the Midwest. It specializes in professional farm management, farm real estate sales, farmland auctions (live and online), land acquisitions, and farm appraisals. With 15 offices throughout the Midwest, Hertz manages over 2,800 farms consisting of more than 625,000 acres. For more information, visit www.hertz.ag.
---