Marv Huntrods, ALC
Real Estate Salesperson.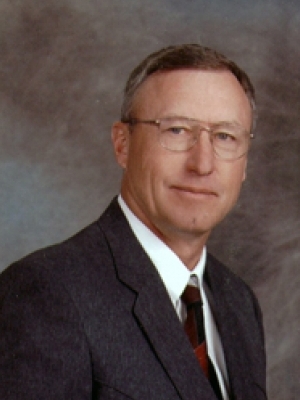 Licensing
Licensed Real Estate Salesperson in Iowa, Minnesota, Nebraska and South Dakota, Hertz Real Estate Services, Inc
Contact Information
415 South 11th Street
P.O. Box 500
Nevada, IA 50201
"My experience helps my clients make the best farm decisions."
Biography
Marv joined Hertz Farm Management on February 1, 2003 providing real estate and auction expertise. The addition of Marv expands the Nevada office real estate activities to include rural acreages and chattel appraisals.
Marv has over 30 years of experience as an auctioneer and 20 years as a licensed real estate agent. He has experience in residential and rural acreage real estate as well as farm real estate. Marv also provides real estate and chattel appraisals.
Marv's experience with machinery auctions allows him to do Chattel Appraisals, which include estimating the market value for machinery, livestock, grain and other agricultural assets. He has successfully conducted many auctions of agricultural farmland parcels and personal property.
Before joining Hertz Farm Management, Marv farmed in the Collins-Maxwell area for many years.
Marv has taken many courses to broaden his real estate and appraisal knowledge including the American Society of Farm Managers and Rural Appraisers Chattel Appraisal Course.
Marv and his wife, Chris, have three grown children and live in rural Collins, IA.
Accreditation
Realtors Land Institute
Accredited Land Consultant