Marlin Krohn, AFM
Farm Manager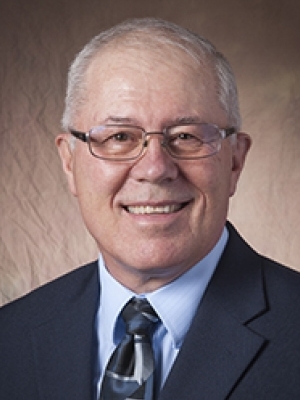 Licensing
Licensed Real Estate Broker in Nebraska and South Dakota, Hertz Farm Management, Inc.
Contact Information
100 N 34th St., Suite A
Norfolk, NE 68701
"The soil is our future, so we must protect these fragile resources for succeeding generations."
Biography
Marlin has been involved in agriculture in Northeast Nebraska nearly all his life. After serving four years in the Navy, he returned to Nebraska and attended Northeast Technical Community College. He earned his Associate Degree in Agribusiness in 1973 and began custom farming. He has been a professional farm manager since 1975. He began as a real estate salesman in 1975 and has been a real estate broker since 1980.
Marlin is an Accredited Farm Manager with the American Society of Farm Managers and Rural Appraisers. He is a past president of the Nebraska Chapter of that organization. He has placed a great deal of emphasis on continuing education to improve agricultural efficiencies, Marlin is a member of many organizations, including Norfolk Area Chamber of Commerce Ag Council, where he is a past president. He also has completed a two-year term on the Board of Directors of the Norfolk Area Chamber of Commerce. He is on the Board of Directors for the Northeast Community College Hawks Booster Club.
Marlin and his wife Cindy live in Norfolk. They have five children and two grandchildren.
Education
A.S. Agribusiness, Northeast technical Community College
Accreditation
Accredited Farm Manager, American Society of Farm Managers and Rural Appraisers