{global:logo_open_graph:image:small-horizontal} Caring for you and your farm.®
Josh Peak
Farm Manager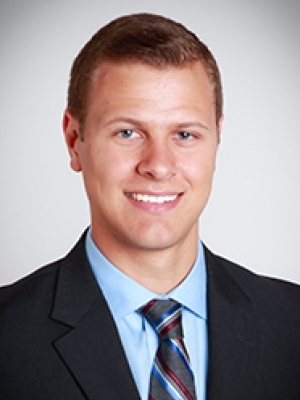 Contact Information
143 N. 2nd St
P.O. Box 907
DeKalb, IL 60115
815-748-4440
joshp@hertz.ag
Education
B.S. Agricultural and Consumer Economics, Concentration in Farm Management, University of Illinois at Urbana-Champaign
Licensing
Licensed Real Estate Broker in Illinois, Hertz Real Estate Services
Biography
Josh joined Hertz Farm Management in the DeKalb office in May of 2017 as a farm manager and licensed real estate broker. He previously interned with Hertz in the summer of 2016.
Josh is from Jacksonville, Illinois. He comes from an agricultural family that farms in the surrounding counties of Scott, Greene, Morgan, and Sangamon. He was involved in the local 4-H club growing up and helped on the family farm. Josh attended the University of Illinois at Urbana-Champaign where he received his Bachelor's degree in Agricultural and Consumer Economics. He is currently an associate member of the American Society of Farm Managers and Rural Appraisers working towards becoming an Accredited Farm Manager.
Josh currently resides in Sycamore, Illinois.