Dave Nebel, President, ARA, MAI, CGRPA
President of Appraisal Services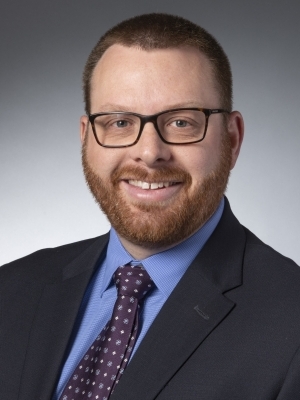 Licensing
Licensed Real Estate Salesperson in Iowa, Hertz Farm Management, Inc.
Contact Information
415 South 11th Street
P.O. Box 500
Nevada, IA 50201
"Providing Excellence in Real Estate Appraisal"
Biography
Dave joined Hertz Appraisal Services in May 2006 as an appraiser working out of the Nevada, IA, office. He has been involved with appraising residential, agricultural, and commercial properties since 1999. Currently, Dave specializes in appraising agricultural real estate for state and estate tax purposes, as well as financial institutions. He is also called upon regularly by government agencies to provide land value expertise in acquisition and condemnation proceedings.
Dave grew up on a grain and livestock farm in southeast Iowa, north of Washington. He is an Accredited Rural Appraiser, a Certified General Real Property Appraiser, a Licensed Real Estate Salesperson, a designated member of the American Society of Farm Managers and Rural Appraisers, and a designated member of the Appraisal Institute.
Dave, his wife Desiree, and their two children reside in rural Boone, Iowa.
Accreditation
Accredited Rural Appraiser, American Society of Farm Managers and Rural Appraisers
MAI, Appraisal Institute
State Certified General Real Property Appraiser