Caring for you and your farm.®
Dan Riewerts
Farm Manager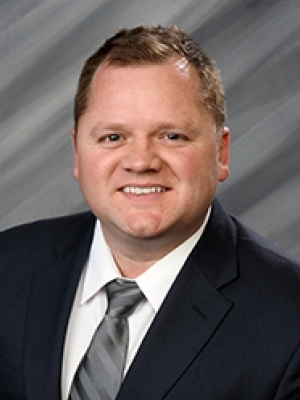 Contact Information
720 E. Culver Court
P.O. Box 9
Geneseo, IL 61254
309-944-2184
danr@hertz.ag
Education
B.S. Agribusiness, Farm, and Financial Management with an emphasis on Agriculture Finance, University of Illinois at Urbana-Champaign
Licensing
Licensed Real Estate Broker in Illinois, Hertz Real Estate Services
Biography
Dan started working with Hertz out of the Geneseo, Illinois office in November of 2017. He serves as a professional farm manager for his clients along with evaluating and marketing agriculture real estate as a licensed real estate broker in Illinois.
Dan is a member of the American Society of Professional Farm Managers and Rural Appraisers. Prior to joining Hertz, Dan was employed by TIAA-CREF where he was the Deputy Portfolio Manager of the Firm's farmland investment program. During his nine years at TIAA, he assisted the company in developing and growing the Firms farmland portfolio from roughly $300 million of assets under management to more than $6 billion across major agricultural exporting countries of the world including the U.S., Australia, Brazil, Poland, Chile, and New Zealand.
Dan grew up on a grain and beef cattle farm in northern Rock Island County, Illinois that his family continues to operate today.