Bill Holstine, AFM, ARA, AAC
Farm Manager / Appraiser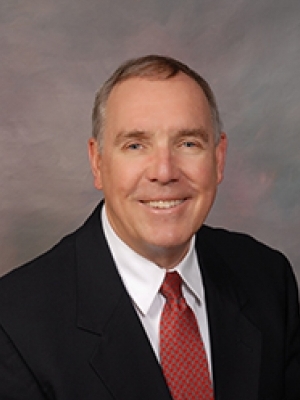 Licensing
Licensed Real Estate Broker in Iowa and South Dakota, Hertz Farm Management, Inc.
Contact Information
415 South 11th Street
P.O. Box 500
Nevada, IA 50201
"The man in management is key for both finances and personal relationships."
Biography
Since Bill joined Hertz in 1974, he has managed, appraised, consulted, acquired, and sold farms for numerous satisfied clients throughout central Iowa. In 1989, Bill was selected by the American Society of Farm Managers and Rural Appraisers (ASFMRA) as Farm Manager of the Year. He is an active member of the national ASFMRA and Iowa Chapter ASFMRA. He has served on several committees for both organizations and is a past president of the Iowa Chapter and regional vice-president of ASFMRA. Bill is also past National President of the American Society of Agricultural Consultants (ASAC) and was chairman of the ASAC Education and Certification Committees.
An active member of the agricultural industry, Bill has served on the State Board of the Iowa Appraisal Council, the Iowa Business Council Agricultural Committee, and the Grant Advisory Board of Swine Graphics. He is an Iowa Master Conservationist, part of the Raccoon River Watershed Conservation Project, received an Honorary Chapter Farmer Degree from the FFA, judged the 1995 National FFA convention, and was part of the pilot development of several courses for Iowa Pork Producers.
Locally, Bill is past president of the Nevada Chamber of Commerce and Nevada Kiwanis, where he received a Distinguished Service Award. He was a 6-year member of Planning and Zoning, a Cub Scout Master, served on advisory committees for the Nevada schools as well as several church committees, and has taught Sunday school for over 20 years. Bill and his wife, Carol, have four sons.
Education
B.S. Agriculture, University of Illinois
M.S. Economics, University of Illinois
Accreditation
American Society of Farm Managers and Rural Appraisers
*Accredited Farm Manager
American Society of Farm Managers and Rural Appraisers
Accredited Rural Appraiser
American Society of Farm Managers and Rural Appraisers
Accredited Agricultural Consultant