Kathy Pettinger Becomes First Female Accredited Rural Appraiser in Iowa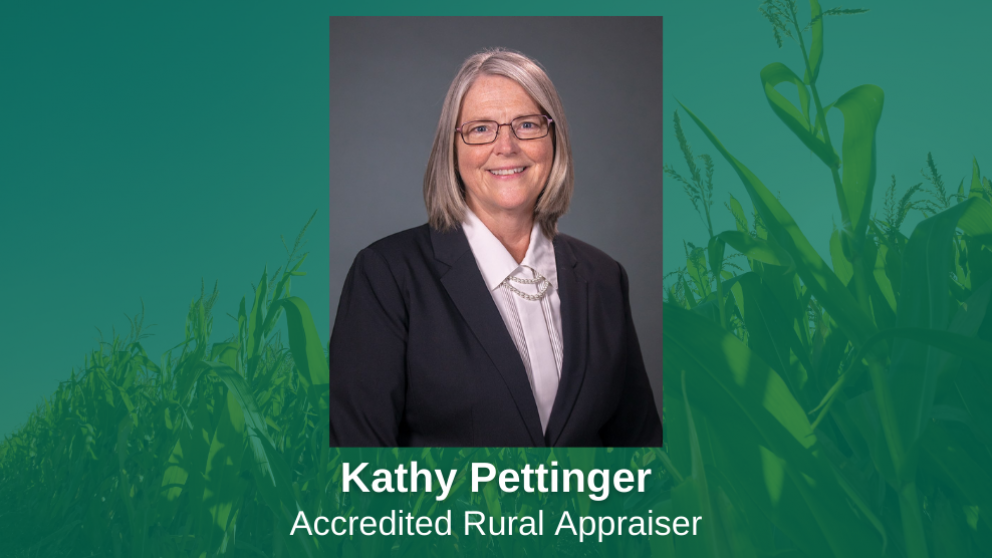 Hertz Farm Management, Inc. is proud to announce that Kathy Pettinger, ARA, has been awarded the Accredited Rural Appraiser (ARA) designation from the American Society of Farm Managers and Rural Appraisers® (ASFMRA®).
Pettinger earned the ARA designation by meeting stringent requirements in experience and education, in addition to passing a rigorous written examination and abiding by the American Society's Code of Ethics. She joins a select 45 percent of the ASFMRA membership who have received the Accredited status and currently maintain it through the ASFMRA continuing education program.
"We are proud of Kathy's hard work and professionalism. Her dedication to excellence has led to her being the only female ARA in Iowa. We are grateful to have Kathy on our team." Randy Hertz, CEO of Hertz Farm Management, Inc.
Accredited Rural Appraisers understand the changing face of the appraisal industry and can ensure that an appraisal complies with regulations and requirements. Rural Appraisers work on a wide range of property types found in rural areas and are capable of navigating the complexities involved in rural property valuation. In addition, Accredited Rural Appraisers possess specialized expertise beyond state certification and licensing requirements, and are connected to a national network of professional resources and information.
Pettinger joined Hertz Appraisal Services in August 2012 working out of the Nevada, IA office. In addition to meeting the rigorous requirements for an ARA designation, Pettinger has also received her Certified General Real Property Appraiser and Licensed Real Estate Salesperson designations.
Founded in 1946, Hertz Farm Management is the premier farmland asset management company in the Midwest. It specializes in professional farm management, farm real estate sales, farmland auctions (live and online), land acquisitions, and farm appraisals. With 15 offices throughout the Midwest, Hertz manages over 2,800 farms consisting of more than 625,000 acres. For more information, visit www.hertz.ag.
---