How Will A Wind Turbine Impact My Farm's Value?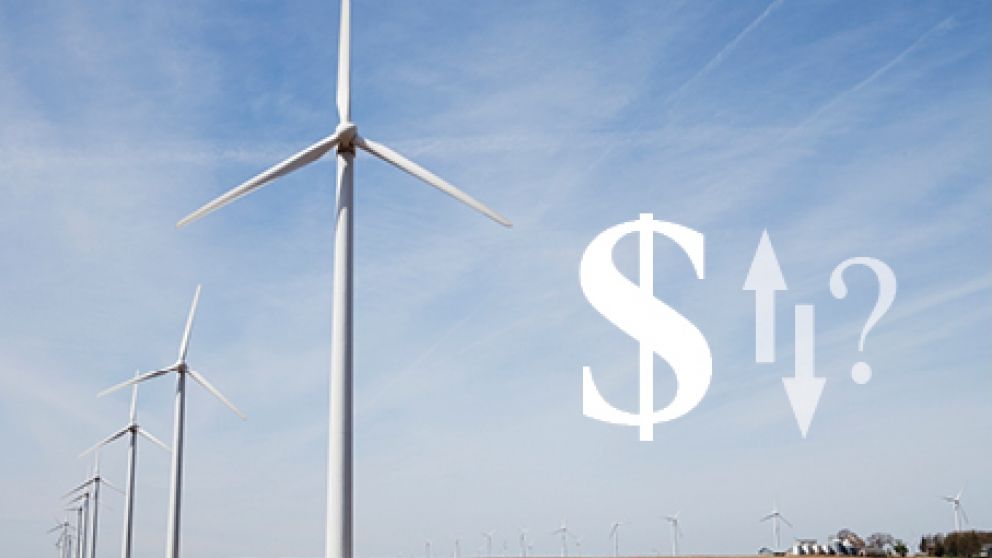 Explanation:
Commercial wind turbines are massive white structures that dot the horizon in many rural communities. These structures are typically owned by energy companies with a long-term lease of the farmland area on which the turbine is located.
The leases I've seen range from 25 years to 99 years if all the "opt in" periods are used! However, the "rule of thumb" life expectancy of turbines is around 20 years. This is due simply to equipment wearing out and continually advancing technology. Many are surprised to learn the lease contract allows the energy company to not replace the turbines if they are destroyed or wear out. It is for this reason I base my analysis on the 20-year life expectancy of the structure.
Wind turbines and the associated access lanes generally require 1 to 2 acres of farmland.
Valuation:
Wind turbines impact property value through lease payments, which are typically much higher than comparable cropland rental rates. From a valuation perspective, the question an appraiser must answer is: What is the present value of those future payments?
Let's consider a comparison of two acres being used for cropland or for a wind turbine. For cropland the use of a capitalization rate is most appropriate because that income is assumed to last forever – it does not go away. For the wind turbines, a discount rate (target rate of return) is appropriate because it lasts less than "forever" – it is relatively short term and then ends. We could spend considerable time on the differences and why, but for now please assume my application of different math processes is correct.
In this example let's assume net cropland rent of $300 per acre, and a net wind turbine payment of $7,000 annually.
Assume a capitalization rate of 3% for the cropland.
Assume two target rates of return at 8% and 15% for the turbine.
Following are the results:
What this means:
Cropland use: the value of the two acres is $20,000 ($10,000 per acre).
Wind turbine use: an investor thinking the risk is moderate would potentially accept an 8% return and be willing to pay $68,727.
Wind turbine use: an investor thinking the risk is higher would potentially require a 15% return and therefore only pay $43,815.
Either way, the contributory value of the two acres is considerably higher under commercial wind turbine use.
Conclusion:
Do people oppose wind turbines for a variety of reasons? Yes.
Do wind turbines bring increased value? Based on this analysis, yes.
Are there exceptions? Absolutely! This is real estate. Every situation is different.
I am sure you have heard the real estate principle of "location, location, location". The same is applicable with the contributory value of wind turbines…wind farms pay different amounts…local buyers require different returns…some energy companies are perceived as more reliable than others. All these local factors impact localized values of wind turbines.
These assumptions are for illustrative purposes and your locale may or may not be comparable. To get an accurate understanding of your market, I recommend visiting with an informed appraiser.
I hope you are having a great day! Thanks for reading!
---