How Does Farming Efficiency Impact Land Values?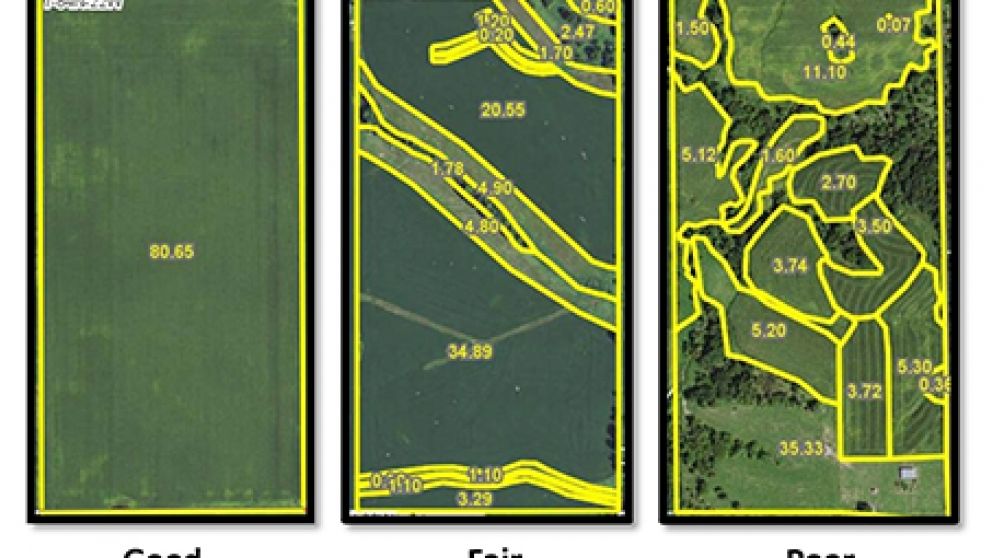 Technology and equipment advances in the agricultural industry have led to larger, more efficient equipment. This equipment can make quick work of a square 40-acre field with no obstructions. The downfall to large equipment is, it is cumbersome to farm irregular small tracts. This is an inconvenience for farmers who are then less willing to pay top dollar for these farms.
A northeast Iowa farmer commented. "I'd say most farmers would pay less rent for farms with obstructions. Smaller fields, angled fields, and waterways take more time to farm due to the extra turning around. One big square field is more efficient."
In Story County, an average sized corn head is 12 rows and an average sized planter is 24 rows. Terraces placed less than 30 feet apart or not a multiple of 30, will cause inefficiencies while farming. They may have to run another trip down to plant the last few rows and they don't utilize the entire combine head or planter width. Other obstructions causing inefficiencies include waterways, acreages, irregular shapes, wetness, and creeks. The level of inefficiency is different for every market area and for each individual farmer.
The table below provides a guideline for efficiency ratings used by Hertz Appraisal Services.
These ratings are subjective and can vary from different viewpoints and market areas. An open 80-acre field in central Iowa with an excluded acreage and a waterway can be considered 'Average'. In southern Iowa, that same farm could be considered 'Good'.
"There's nothing like a nice square field."
Below are a few examples of farms and what their ratings could be in central Iowa.
Hertz Appraisal Services has observed from market data anywhere from a 5 to 15 percent price difference for each level of field efficiency. Auctions with multiple tracts are often the best place to see the differences. A three tract auction with similar soil qualities on each tract, may not sell at the same price for each tract. This is often due to differences in farming efficiencies.
In today's market, there are fewer buyers and less demand for inefficient farms. These farms may attract adjoining landowners, but a good quality farm may attract buyers farther away; therefore, creating more demand. Uniform field boundaries enhance the ability to utilize precision agricultural tools and be more efficient with labor and equipment.
When considering selling your farm or purchasing a new one, think about the farming efficiency when determining your pricing. If you are willing to deal with the hassle, you may find yourself buying a strong producing farm for less than you think.
---