Winter 2019 Farmland Value Update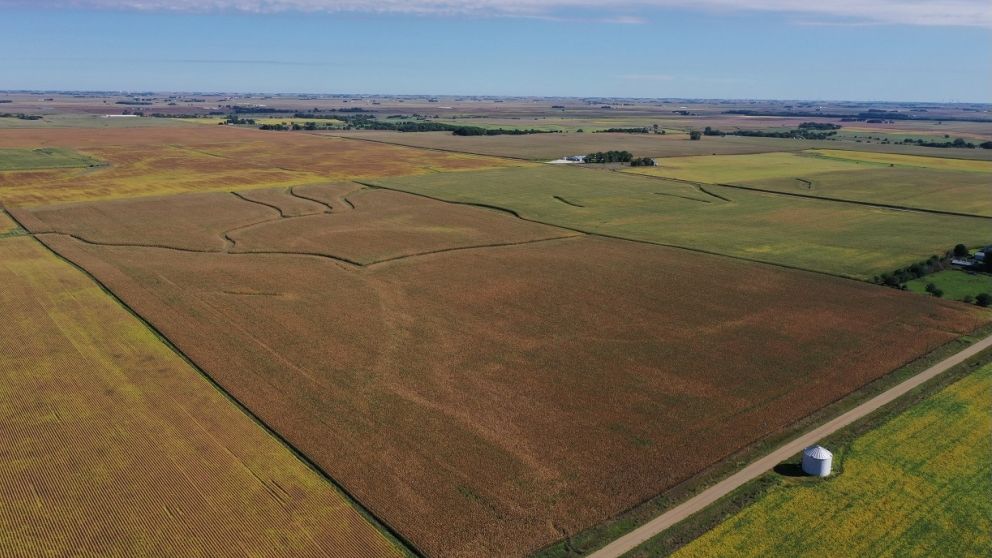 Doug Hensley, President of Real Estate Services, Nevada, IA
Location, Location, Location! As a youngster in the real estate business, I learned early on that the three most important factors that influenced land values included location, location, and location.
To many, this quip seems silly–and to a degree, it is. However, as I've watched the farmland market ebb-and-flow over the years, I've learned the wisdom behind this true-ism. Some broad factors– based on location–play a huge role in determining value. And here at Hertz, we observe these broad macro-level movements, including those described below across Iowa, Illinois, and Nebraska.
Iowa Farmland Trends Slightly Higher
The Iowa Chapter of REALTORS® Land Institute released its September 2019 Land Trends and Values Survey, which showed a statewide average increase of cropland values of 0.8% for the March 2019 to September 2019 period. In the face of significant uncertainty in the broad agricultural marketplace, Iowa land values have shown resilience and stability. This has happened primarily because there has been a limited amount of land on the market, strong government support (e.g., MFP payments), low interest rates, and Iowa farmers have grown an average-plus crop in 2019.
Illinois Farmland Shows Little Change
According to the annual Mid-Year Snapshot Survey done by the Illinois Society of Professional Farm Managers and Rural Appraisers, high productivity farmland has experienced little to no change in price, while lower productivity farmland decreased ever so slightly (~1% lower). Low interest rates, government support (e.g., MFP payments), and limited inventory of land on the market have also supported the Illinois market. However, the 2019 crop year has been difficult because of very wet weather, particularly in northern Illinois, where weakness in the land market has been prevalent.
Nebraska Farmland Continues to Decline
According to the 2019 survey from the University of NebraskaLincoln, average market values of farmland in Nebraska declined by 3%, marking the fifth consecutive year of downward pressure. Land industry professionals participating in the annual survey reported global trade issues/ uncertainties, and property tax policies, as two of the most negative forces influencing agricultural real estate in Nebraska.
Location– The Macro vs. The Micro
Slightly up, stable, and slightly down. Some of these broad, macro-level factors, are predictable. For example, a good crop often portends stronger land values, while poor crop yields often result in weaker land values. Likewise, punitive tax policy or rising interest rates normally pressure land values, while low rates or relaxed tax policies are supportive to values.
What's sometimes more difficult for many landowners to know, especially for those who live out-of-area from their farmland holdings, is what's occurring in the local neighborhood of their farm. And what's happening in the local neighborhood of your farm is just another one of those location-related factors–only this time, it's at a micro-market level.
This is often where the land professionals at Hertz come in. Because we annually appraise, buy, sell, and manage hundreds of thousands of acres across the Midwest, we're familiar with both the macro and the micro. And there are few neighborhoods where we haven't worked previously, or where we aren't currently working. So, always know that we're positioned and ready to assist you, should the need ever arise. You can call us toll-free at 800.593.LAND (5263) or visit our website at Hertz.ag to start a conversation today.
---